Perfect Pair
Regular price

Sale price

$199.00
Hydra-Cell Face Oil + Hyaluronic Serum

If you are looking for a hydration boost the Perfect Pair is your answer - working together to improve the look of skin firmness, hydration and radiance.
Benefits
Hyaluronic Serum - adds moisture to all skin types and helps to boost collagen maximizes the benefits of using a daily moisturizer.
Hydra Cell Face Oil - hydrates, nourishes and promotes radiance to the skin. 
Skin Type
All · Dry · Dehydrated · Combination Acne · Post Peel.
Size
Hydra-Cell Face Oil 30ml
Hyaluronic Serum 30ml
Key ingredients

Hyaluronic Serum 30ml
Sodium Hyaluronate: Low molecular weight and high molecular weight, HA combine to provide immediate moisture and smoothing and long-term delivery of the benefits of Hyaluronic.
SynColl (Palmitoyl Tripeptide-5): Stimulates collagen synthesis to provide support, and structure to the skin, reducing the appearance of wrinkles as it helps to improve the underlying skin structure.
Provitamin B5 (Panthenol): Readily penetrates the skin with moisturizing and softening properties. Has been shown to improve the appearance of irritated skin and promote regeneration of the skin.
Niacinamide: Form of Niacin (Vitamin B3): Soothes inflammation, improves skin barrier function; inhibits skin pigmentation, smoothing of fine lines/wrinkles, micro-circulation improvement; boosts collagen production.

Hydra Cell Face Oil 30ml
Squalane: Derived from olives, moisturizes, enhances the skin's natural barrier function, protects, boosts skin's ability to retain moisture. Although squalane is produced naturally by the body, the production of this chemical slows drastically after the age of thirty, thus contributing to dry skin. Using a moisturizer with squalane may help restore the proper balance of the skin's oils. One benefit of squalane is that even though it is technically an oil, it does not have an oily feel. It also has no odour and will not clog pores.
Jojoba Oil: From the Jojoba plant, moisturizes reconditions the skin, balances oil production, provides barrier protection, provides antioxidant activity and contains natural bacterial activity. Jojoba Oil contains many essential fatty acids, powerful antioxidants, and vitamins. ... Jojoba Oil is naturally gentle and non-irritating, making it perfect for basically every skin type; it balances oily skin, soothes sensitive skin, hydrates dry skin and helps heal acne and breakout.
How to use

Apply 2 drops of Hyaluronic Serum all over face and neck wait a couple of seconds and apply 2 drops of Hydra Cell Face Oil both serums can be applied day and or night. Alternatively, you can apply once in the morning and the other at night with your favourite moisturizer.
Shipping information

Enjoy free delivery on all orders in Australia. Orders are dispatched within 2 business days and delivery times are estimated at 3 to 7 business days, depending on your location. You will receive an email notification with tracking number.
Share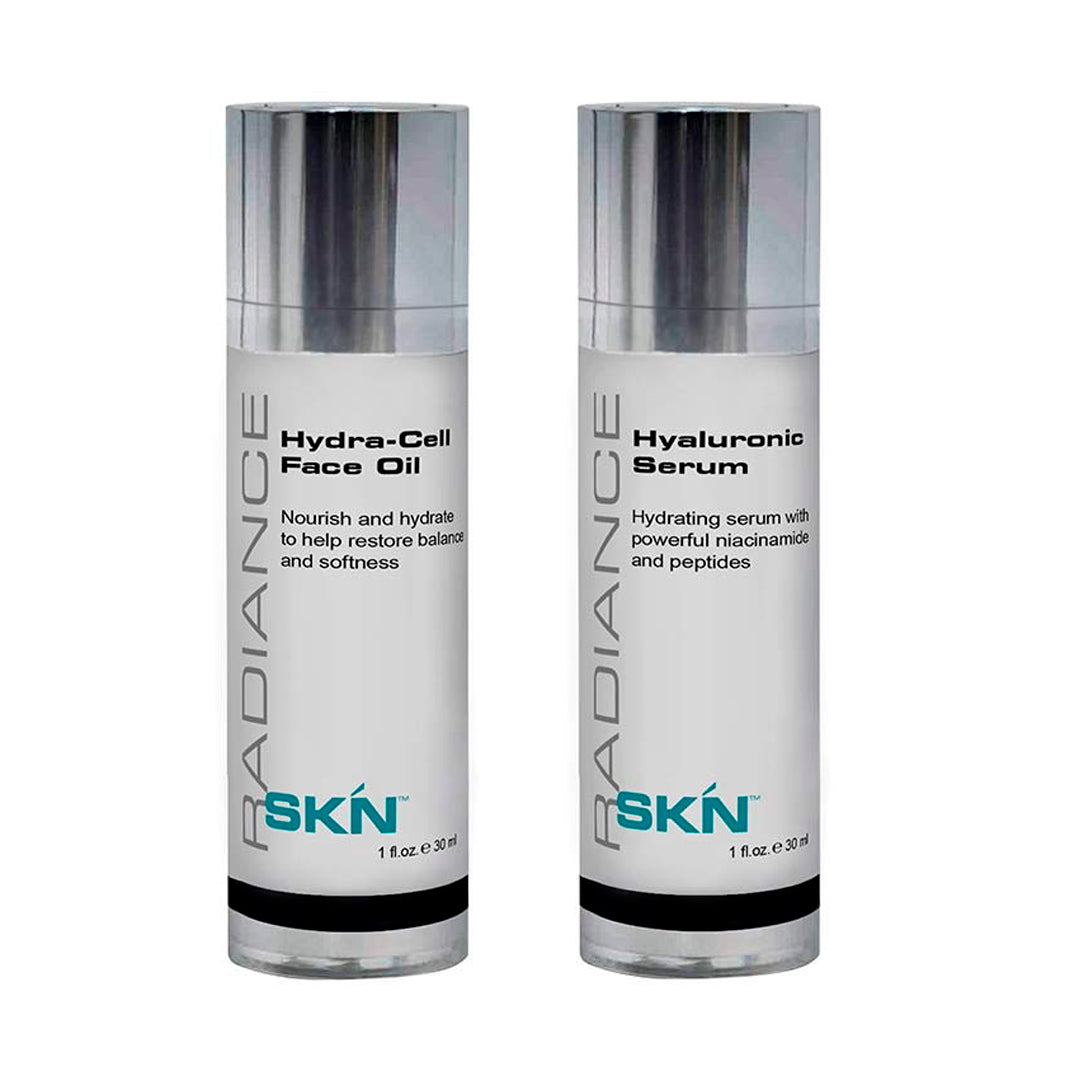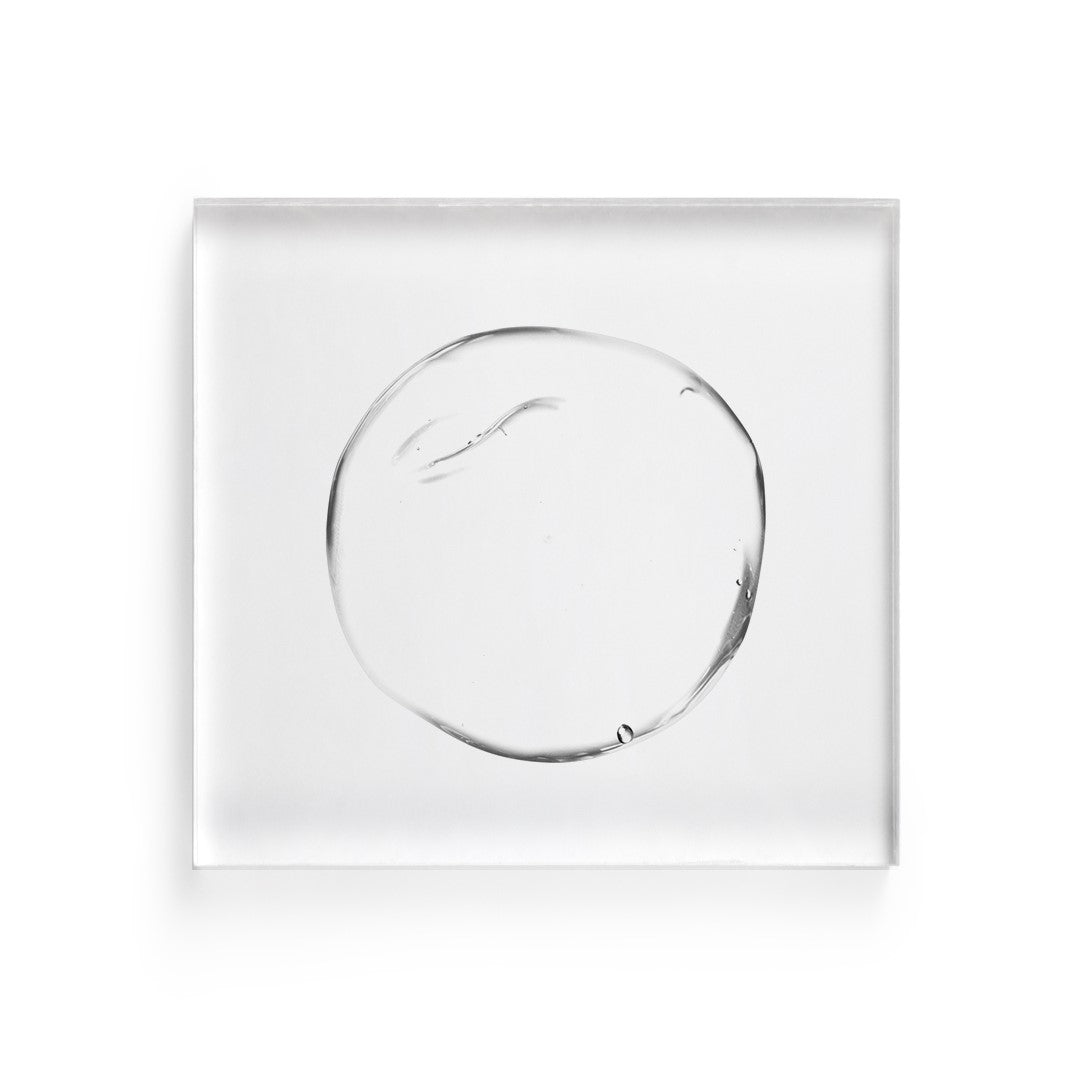 I just wanted something simple and effective for everyday and the 2 serums are perfect for hydration and nourishment for my skin- very light texture and use both at the same time.

Testimonials
I spend a lot of time out in the open and on the water the C Recovery Cream is the most effective moisturizing and rejuvenating cream that. I really think the cream is helping to reduce the damage from the outdoor life and my skin feels fresh with a good moist texture throughout the day.

Amanda, from Cairns, QLD
My favourite moisturisers, I can't live a day without my Vitamin C Recovery Moisturiser and Essential Zinc Tinted Moisturiser from SKNtech. Combined with their vitamin C serum, this is all you need to feel beautiful every morning.

Ailyn C, from Perth, WA.
Just wanted to say how happy I am with the SKN Radiance products and the professional service and advice provided to me about the range and its suitability on my very sensitive skin. Thanks for all the assistance Rosa from SKNtech.

Marina Spark, SKNtech Ambassador
I can't express how grateful I am for the incredible SKN Radiance products and the expert guidance provided by the team. My sensitive skin has never looked better! Special thanks to Rosa from SKNtech for her exceptional support and knowledge

Aisha B, from Sydney, NSW, Australia
I am thrilled with the results I've seen using the SKN Radiance products. The personalized advice and attentive service from SKNtech made all the difference for my sensitive skin. A big shoutout to Rosa for her invaluable help throughout my skincare journey.

Leo M, from Melbourne, VIC, Australia
I just wanted something simple and effective for everyday and the 2 serums are perfect for hydration and nourishment for my skin- very light texture and use both at the same time.