Enzyme Power Cleanse
Regular price

Sale price

$79.00
Improve Skin Texture
Luxurious, multi-functional exfoliating cleanser. Formulated with enzymes, fruit acids and jojoba scrub beads to help remove dead skin cells, promote cell renewal, and help to improve the skin's texture for healthier radiant skin.
Benefits
Cleanse · Exfoliate · Hydrates
Skin Type
All skin types except sensitive
Size
50ml 
Key ingredients

Jojoba beads: Moisturizes, reconditions the skin, balances oil production.
Aloe: Heals, moisturizes and soothes inflammation.
Papaya & pineapple extracts: Antioxidants, sources of papain, which aids in enzymatic exfoliation.
Glycolic Acid: Dissolves inter-cellular debris and helps slough dead skin cells, cleans pores and smooths fine lines and wrinkles.
Lactic Acid: Hydrates and exfoliates; reduces wrinkles and pigment discolourations.
Salicylic Acid: From willow tree bark.
Beta hydroxyl acid: Prevents pore-clogging, smooths fine lines and wrinkles, stimulates new cell growth and reduces inflammation.
How to use

Apply one pump add water and gently massage into face and neck skin, keep out of eyes. Remove with water. Maximize this treatment by using a serum after. Maybe use once daily if tolerated (thick and environmentally damaged skins) If the skin is thin apply once or twice a week. Apply serum, treatment product or moisturizer.
Ingredients

Water, Glyceryl Stearate. PEG-100 Stearate, Cetearyl Alcohol, Hydrogenated Jojoba Oil, Hydrogenated Castor Oil, Dosodium Cocoyl Glutamate, Glycerin, Aloe Barbadensis (Organic Aloe) Leaf Juice, Macadamia Ternifolia Seed Oil, Helianthus Annuus (Sunflower) Seed Oil, Cocos Nucifera (Coconut) Oil, Glycolic Acid, Lactic Acid, Salicylic Acid, Resveratrol, Hydroxyethyl Cellulose, Carica Papaya (Organic Papaya) Leaf Extract, Ananas Cmosus (Organic Pinapple) Fruit Extract, Prunus Amygdalus Dulcis (Sweet Almond) Oil. Phenoxyethanol Caprylyl Glycol, Carrageenan, Sodium Cocoyl Glutamate, Jojoba Esters, Potassium Sorbate , Disodium EDTA, Squalane, Phenoxyethanol,Tetrasodium EDTA, Citric Acid, Sodium Bicarbonate, Fragrance, *Ingredients are subject to change, please refer to your product packaging listing. We strive to keep all ingredients listing as accurate as possible.
Shipping information

Enjoy free delivery on all orders in Australia. Orders are dispatched within 2 business days and delivery times are estimated at 3 to 7 business days, depending on your location. You will receive an email notification with tracking number.
Share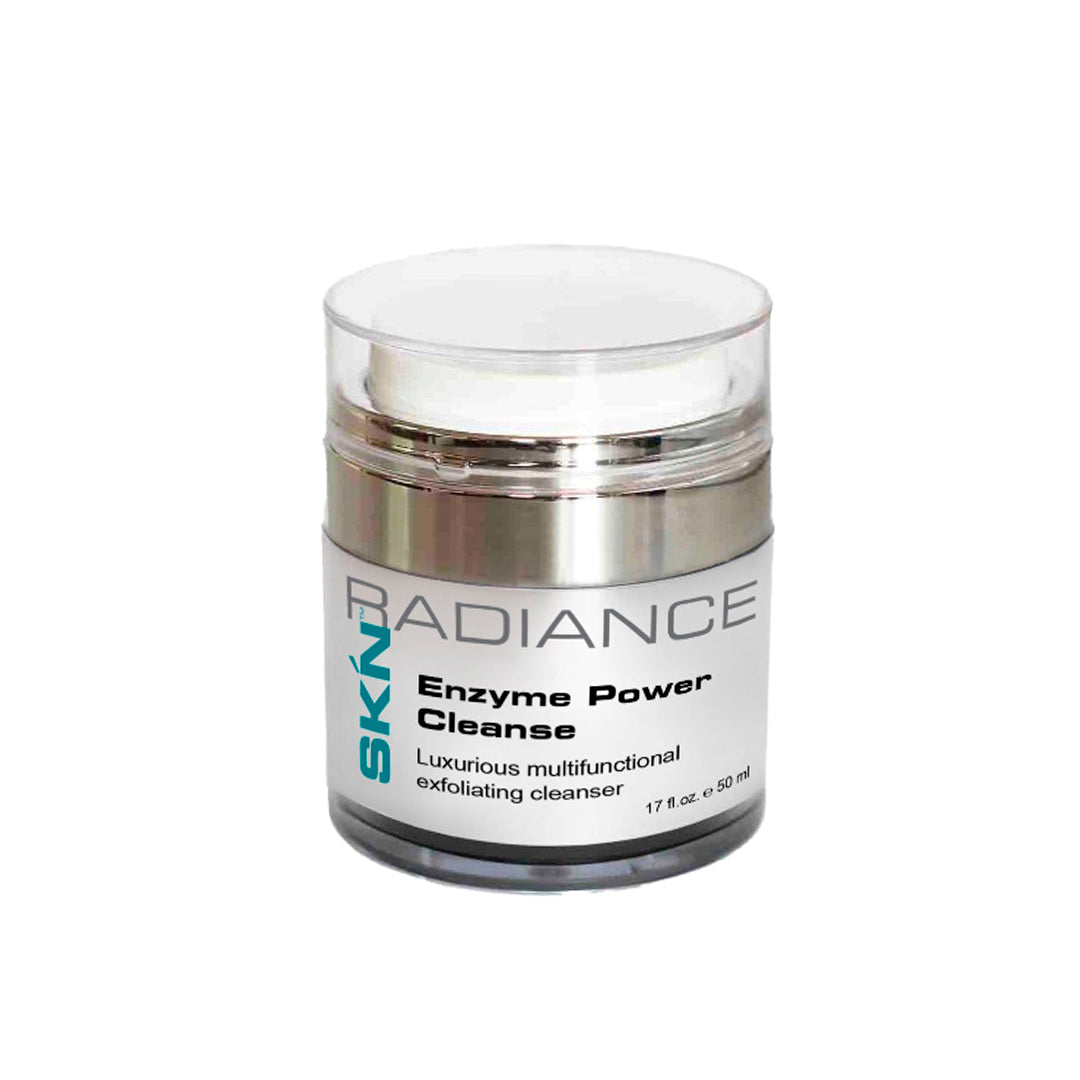 Testimonials
I spend a lot of time out in the open and on the water the C Recovery Cream is the most effective moisturizing and rejuvenating cream that. I really think the cream is helping to reduce the damage from the outdoor life and my skin feels fresh with a good moist texture throughout the day.

Amanda, from Cairns, QLD
My favourite moisturisers, I can't live a day without my Vitamin C Recovery Moisturiser and Essential Zinc Tinted Moisturiser from SKNtech. Combined with their vitamin C serum, this is all you need to feel beautiful every morning.

Ailyn C, from Perth, WA.
Just wanted to say how happy I am with the SKN Radiance products and the professional service and advice provided to me about the range and its suitability on my very sensitive skin. Thanks for all the assistance Rosa from SKNtech.

Marina Spark, SKNtech Ambassador
I can't express how grateful I am for the incredible SKN Radiance products and the expert guidance provided by the team. My sensitive skin has never looked better! Special thanks to Rosa from SKNtech for her exceptional support and knowledge

Aisha B, from Sydney, NSW, Australia
I am thrilled with the results I've seen using the SKN Radiance products. The personalized advice and attentive service from SKNtech made all the difference for my sensitive skin. A big shoutout to Rosa for her invaluable help throughout my skincare journey.

Leo M, from Melbourne, VIC, Australia